Iconic NY (P1)
Monday, May 07, 2018 ( 12:30pm - 03:30pm )
Please fill out the form below. Please note that for your security, we have separated our reservation and payment system. You may have to enter some of your personal information twice.

Iconic NYC Photo Safari ® (Part 1) - Iconic NYC Photo Safari (Part 1) - Join us on a fast paced Photo Safari to explore some of New York City's most iconic locations. Photograph Rockefeller Center, Radio City Music Hall, Empire State Building, and Central Park*. We'll show you how to photograph these landmark locations while sharpening your photography skills. You'll learn how to work with lines and angles to bring these locations to life and you'll even get an opportunity to photograph the skyline from Central Park. This is a very fast paced Photo Safari and will utilize the NYC Subway system; where you'll have an opportunity to learn how to capture motion with the subway trains. Subway fare is included. This photography workshop is appropriate for all levels of photographic experience and is a great companion to Iconic NY P2 . Please note that this Photo Safari will NOT be wheelchair accessible until 2016 due to subway construction. This photography workshop is appropriate for all levels of photographic knowledge. (Limit 8 participants per safari; please no unregistered attendees)
+++ This safari covers a lot of ground (1.5 miles), so put on your sneakers and be ready to move! +++
Meeting point:
Midtown Manhattan (see confirmation)
Time:
3 Hours
Fee:
$100 (per participant)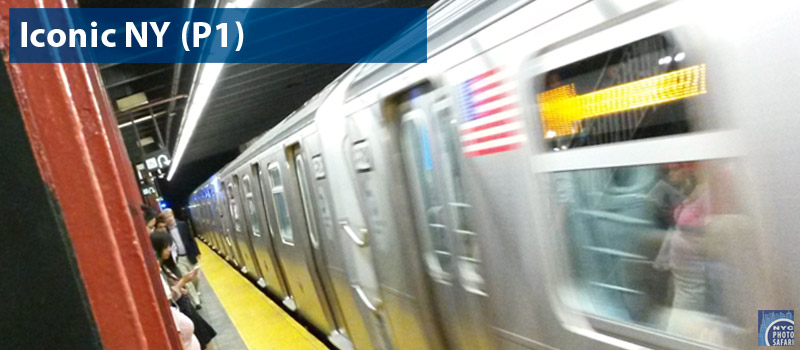 *NYCPS does not claim, express or imply sponsorship/endorsement by or affiliated with the Rockefeller Centrer, RCMH, or Empire State Building; all images used are for reference only.