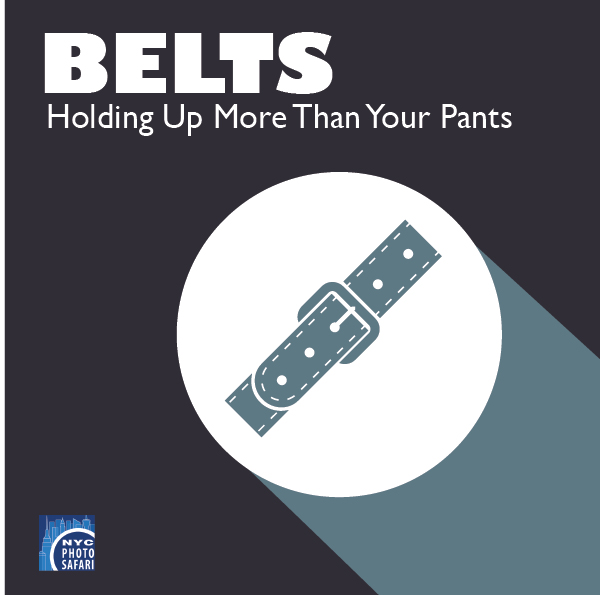 We have previously discussed the pros and cons of a photo vest and now it's time to debate the merits of a belt system. 

Here's a typical belt system:
Camera Belt System
The problems with belt system are pretty much same as that of a vest: no place to stow your camera while having a meal or sitting down while in transit. However, there are even more disadvantages to the belt system. First, it has no pockets for things like pens, memory cards and notepads so you have to add pouches for that. Second, it is much bulkier to pack than a vest. Remember when in transit you will need to put your belt system in your luggage for transport. Another problem with the belt system is theft, there are many pockets the common thief has to pick from!
Advantages of the belt system include that it is highly expandable and customizable to fit your particular equipment and/or shoot. You can remove pouches if you don't plan to use them. However, again if you are small in stature, then you have much less space to work with than a larger person, a lot like the photo vest. Therefore, if you have a 26 inch waist vs someone with a 51 inch waist then you will be able to fit a lot less on your belt. A belt system is also more waterproof than a vest. Another advantage of the belt system is that it's not as warm as the vest. If you do decide to go with a belt system, do get a pair of suspenders with it to take a little pressure off of your hips.
So if the cons outweigh the pros for you, then your search for the perfect bag continues! Sorry.