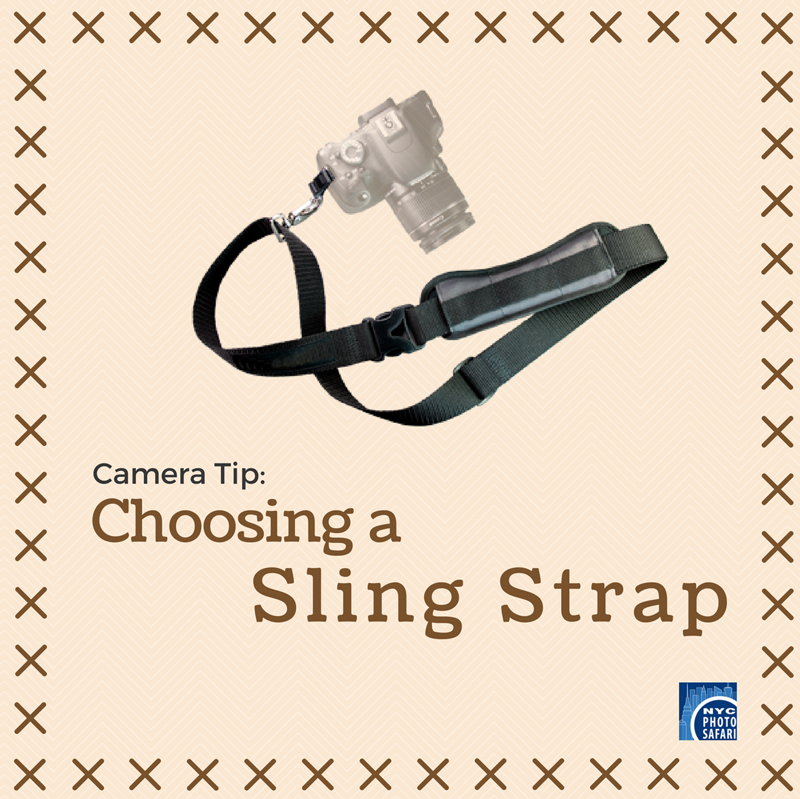 Now that we have established that it's probably a good idea to get a sling strap, it's time to discuss what you need to look for when deciding on a manufacturer.
First consideration is the width of the strap itself. If you are big and tall, a wider strap may be more comfortable for you than a thinner strap. However, if you are carrying particularly heavy equipment, a thin strap would be uncomfortable after a while. So always try the strap with a fully loaded camera - that is a camera with a speed light and a long lens on it.
Second, note the attachment points. Most straps are designed to attach to the bottom of your camera. This means if you need to get in and out of a monopod, it's very time consuming. However, if there is a swivel hook, then it would be possible to attach it to a quick release plate like the ones below. Or there are straps that will attach to a Swiss Arca plat and you can slide into your tripod head directly like the Peak Design one below.
There are also straps that attach to the normal locations like the one below. However these tend not to glide particularly well.
The third consideration is the length of the strap. All of these straps can be adjusted for your particular body size however if you are a particularly tall/large individual you may want to try on the strap before you buy to make sure that there is enough length for you. Also, the way in which you can adjust the strap's length on the fly is another factor. Some straps like the Joby or Peak are very easy to adjust anytime you want while most of the other straps take a little more work. This is important if you are going from inside to outside and you are putting on heavy coats etc. Because you will need more length with a winter coat on than if you were not wearing it.
As with any product like this try before you buy.