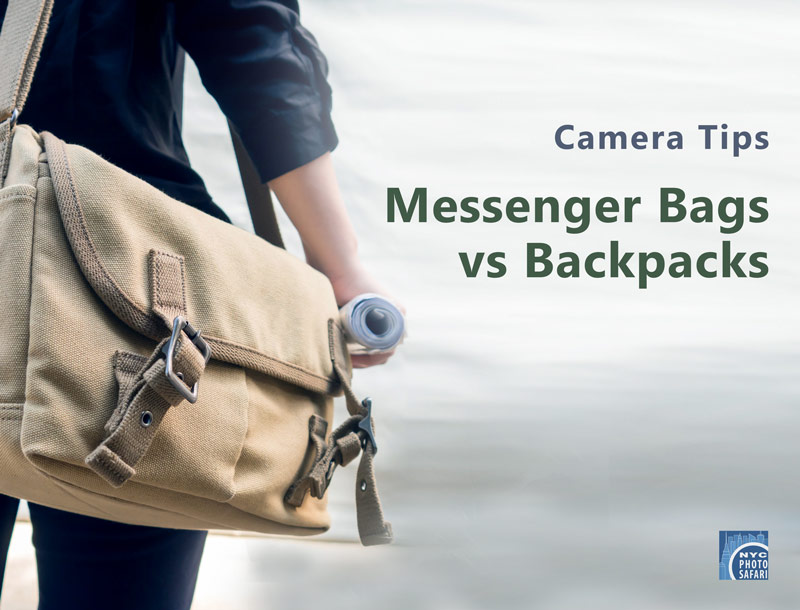 "Ditch the photo backpack and get a messenger bag. It makes getting your lenses and camera a whole lot easier". This photo tip was clearly brought to you by a man. I am 5'4" and weigh 115 lbs. I carried a shoulder bag for more than 20 years. Nothing gave me more joy as a photographer than when I found an alternative.
Although it is true that a backpack makes it difficult to get lenses in and out of your bag, there is a time and a place for everything. If you are a landscape or a wildlife photographer and need to hike into the location, a backpack makes a lot of sense.
Depending on the amount of weight you are carrying, a messenger bag (which is just a new take on a shoulder bag) may be a very bad thing. If you have back or shoulder problems, a messenger bag is probably a very poor choice. Getting something with hip support would be the most important thing to do, that is if you want to continue to enjoy photography.
If you own more than one lens, you will need to change your lens at some point so access is essential. A great configuration that will give you quick access to your equipment and take the strain off your shoulders is a fanny pack style bag like the one below which can be found by following this link: http://www.thinktankphoto.com/.