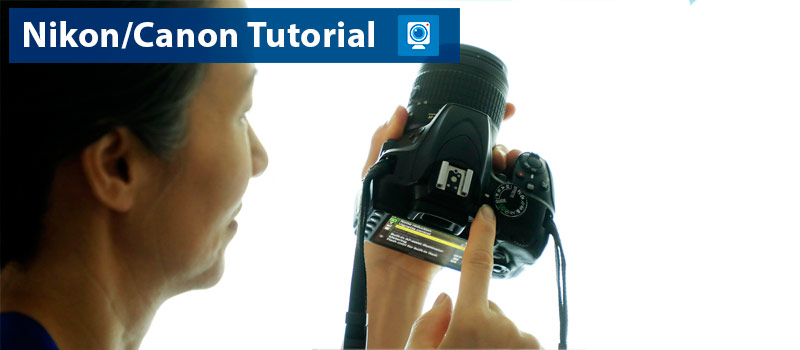 Get a live virtual one on one tutorial on how to get the most out of your Nikon or Canon DSLR. Whether you're a beginning photographer or advanced hobbyist, we'll show you how to get the most out of your camera. Your instructor can teach you the basics of camera settings or how to use Manual mode, it's up to you. You'll get in depth answers to your questions or a step-by-step tutorial on how to set up your camera for your particular needs so you can stop wading through YouTube videos. This private session will be conducted live via Zoom so you will get direct answers to all your questions while working at your own pace. Plus, you can schedule a time that's convenient for you. Please scroll to the bottom to register!
Get help with:
Understanding the buttons on your camera.
Get personal guidance for your Nikon/Canon DSLR camera.
Receive specific instruction on your camera
Ask questions and receive personalized answers from an expert.
General photography questions – be it camera functions or understanding technical concepts.
Learn tips and tricks tailored to your needs.
For assistance with any of the above or any photography related questions register below
Instructions: Upon completion of your purchase, we'll contact you within 24 hours via email to set up a zoom call with an instructor. If you do not hear from us please check your spam folder, if it is still not there please send us an email or call us at +1-718-268-9634
Appointments are scheduled base on availability - please understand if we can not fulfill your first request due to high demand.