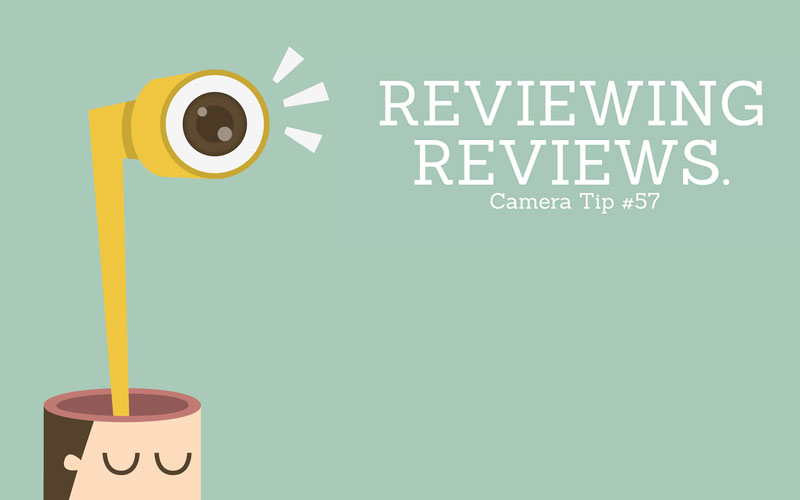 In the age of the Internet, review sites are seemingly everywhere. But how do you know who to trust and what to trust?
First there are reviews on Amazon.com and similar sites where people purchase equipment. These reviews generally come from real users. These reviews are often prompted by the seller within 2 weeks of delivery. So even though these are real users, they may only have had the equipment for a very short time. Occasionally a reviewer will log back into their account to update their review. In these instances it's almost invariably to downgrade their original 5 star review, because the camera / equipment has failed. Most reviews are about first impressions rather than a serious, longterm evaluation of the actual equipment.
So how can you tell if what you are buying will be good for you? One way to evaluate reviews is to look at the percentage of five and one star reviews. If you read through one and two star reviews you will find that they are almost always about failures, meaning that the camera or other equipment arrived dead on arrival or stopped working very soon after purchase. Therefore, if the percentage of one and two star reviews is high, it means the equipment was likely not well manufactured. So what's a good percentage? It would seem that an average failure rate in electronics manufacturing today is about 10-15 percent. If the percentage of 1 and 2 star reviews is over 15 percent, you might want to look for something else to buy.
Given the very high percentage of failures in electronic equipment, it means there is a good chance that you too may have a problem. Thus the next important consideration is, "How will the manufacturer take care of me if I do have a problem?" The answer is often in the negative reviews. If reviewers report that the manufacturer refused to replace or repair the item, this is yet another warning flag against the product and the manufacturer altogether. Given the strong probably of problems you want to know that the company will take care of you. You also want to know whether the manufacturer will be there to provide quality customer service for future problems caused by usage or accident.
What about reviews by experts such as CNET and other reviewer sites? Many of these sites rely on advertising to stay afloat as a result one has to note the possibility of bias in their reviews. Always check the site for ads by the manufacturer of the product in question. Another concern is that many of these products are often given by the manufacturer to the reviewer. Let's say for sake of argument that the reviewer is unbiased and doesn't have anything at stake in writing a bad review. The questions to consider include: How long has the reviewer used the equipment? What tests were run? What functions did they use? What kind of environment were they in? Did they just run around the office with the camera taking a few pictures? Did they use that tripod outside at all? Very often too, the reviewer has only used the equipment for a short period of time – after all they have a deadline to meet!
In conclusion, read reviews with a little bit of skepticism. And read between the lines.