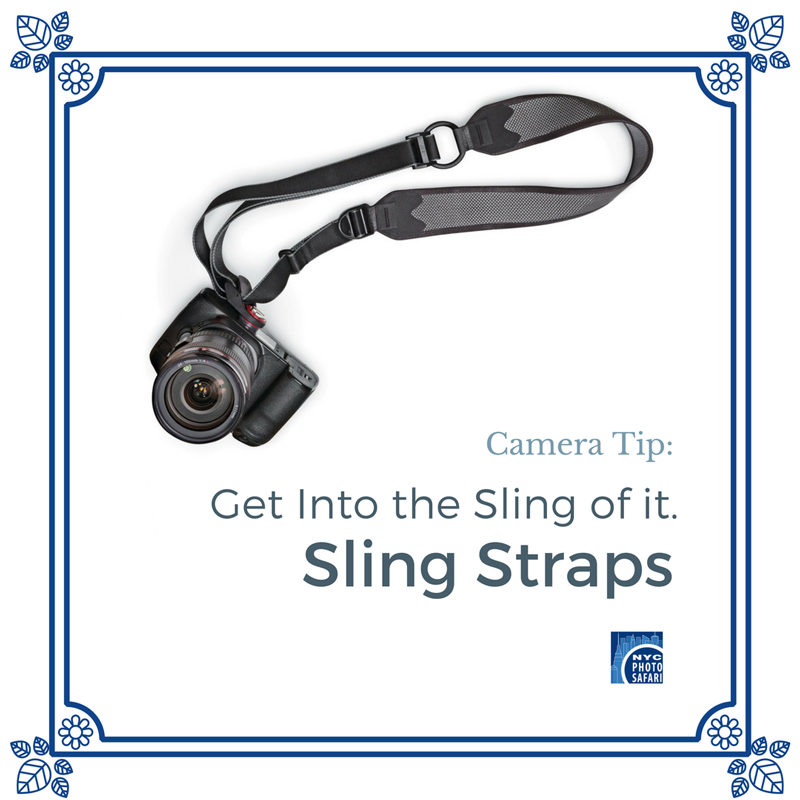 Before Black Rapid revolutionized photography with the invention of the R Strap, one would have thought that there was no way to improve upon the camera strap. After all what could you really do to make it better? The advent of the sling strap has most certainly proven that anything, including the camera strap, can be improved.
So what is a sling strap and what are the advantages? The key design element of a sling strap is that it is meant to be worn diagonally across your body and not over your neck. It distributes the weight more evenly and more comfortably, taking the stress off of your neck.
Another benefit of Black Rapid's R strap is that the strap itself acts as a rail and the camera smoothly travels up and down along the rail. Making it quick and easy to use your camera. There are now a number of sling strap manufacturers out there all with varying design elements. Try them out before you buy.
Lastly, the advertising. Years ago cameras did not come with a strap; it was something you had to purchase separately. Then manufacturers discovered that providing a strap meant that they could advertise their products. Many consumers, especially those who have purchased the most expensive cameras have embraced this and think it's great to brag to everyone about their uber cool camera. Unfortunately using such a camera strap is akin to wearing expensive jewelry with a very large price tag on it and can make you and your equipment a target for theives.
It doesn't really matter what strap you use, just not the one that came with your camera.