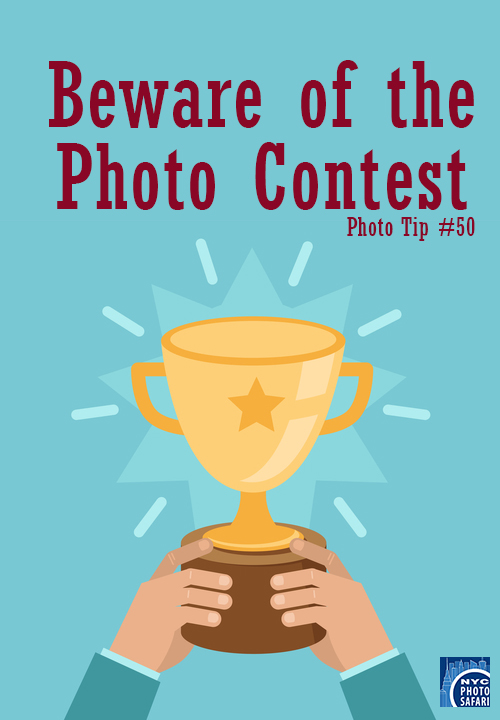 Photo contests seem like a great way to get your work out there and to gain some recognition. But before you submit your photo to the next contest that comes your way, be sure to read the fine print.
Many organizations promote photo contests because it's a good fundraiser. Often there are entry fees for each image that you enter. Fees collected can amount to a lot of attention for the organization and potentially thousands of dollars as well. The cost to promote and run a photo contest is very low; they just need one or more people to judge the images (or not) and declare a winner. Highly regarded contests will announce the names of their judges to lend legitimacy to the contest. For those that don't, it could very well be whoever is responsible for organizing the contest. Some may offer a prize for the winner while others only offer the title "winner". Those that do offer prizes rarely ever pay for the prize as they are often donated. This further brings down the overhead, making it a very profitable endeavor.
So what's the problem with this? The pursuit of operating a photo contest for the purpose of fundraising, publicity or even simply a profit is not problematic in and of itself. The problem usually comes in the fine print of the contest. Often the organization will want full rights to the submitted image to do with as they please and without having to give you credit. By entering your picture in the contest, you have agreed to these terms whether or not you have won anything. For small non profit organizations it means that they will be able to use your image on brochures and websites etc. Again with no acknowledgement to you. The most insidious for profit organizations are doing something much worse. A photo contest is a way for them to build a free warehouse of stock photos which they can fully license and continue to earn income for the life of the image. Don't forget you also paid them to enter the contest!

So before you enter another contest, be sure to read the fine print.