Photography - A Story of Triumph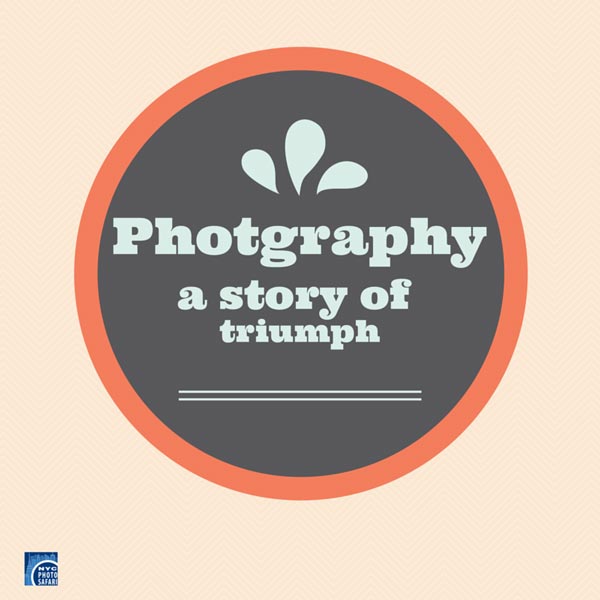 Many of you know that, back in June, I was in Australia giving a talk and conducting workshops. While I was there I met a woman who was reluctantly thrust into photography and I wanted to share her story. For sake of privacy let's just call her Jane. Jane's mom was an award-winning amateur photographer, and by all rights was very accomplished. Jane's mom wanted her daughter to enjoy photography too and even gave her a camera similar to her own and wanted Jane to join my workshop. Jane on the other hand was very intimidated by the whole thing and even said that she didn't want to participate in the same workshop with her mother. I told her not to worry and that I would handle the situation for her, as I could relate.
When they arrived the morning of the workshop, Jane said to me that she was dreading the whole experience and even thought about not getting out of bed that morning. Despite my assurances, she was not totally convinced. But we got started and she took her first shot. It was, shall I say, a little disappointing? She was an accomplished architect and we were working on lines and color, I thought surely she had a leg up on everyone? When I tried to give her a critique she interrupted me and said, "but I can't even see what I'm doing!" with that I thought perhaps she was having trouble seeing through her view finder so I switched her camera to the large lcd on the back of the camera (she has a micro 4 thirds camera). And when I did that her eyes lit up and tears welled up. She said, "I didn't know that you could do that! No one has ever shown me how to do that!" Suddenly photography took on a whole new light for her. So I set her off on the next shot and sure enough it was quite good. When she showed me the new image she was still flabbergasted with her ability to simply take a reasonable photo! Then I realized that she said she could not see with the view finder so I walked her through adjusting the diopter. Which very quickly fixed her view finder problems. Using an improperly set diopter is like using someone else's reading glasses! After the adjustment she was again amazed by the fact that the problem wasn't her but the equipment. She just couldn't believe it; she was actually in tears at that point. She said that others had told her that it was just her and not the equipment. And before anyone assumes that perhaps she had an overbearing monster for a mother, let me say, no. This was not the case, she was a lovely lady who was encouraging of her daughter and gave credit where credit was due; she just didn't know how to help her daughter through the problem, because it was not a problem she had experience with.
Jane spent the rest of the day taking wonderful photos. Some great;some not so great, but that's the way it goes. Her fear of photography was totally lifted. Photography, this thing that was so horrible was suddenly a joy!
It makes me so sad to think how discouraged Jane must have felt before we met. An award winning photographer for a mother, and she couldn't even pull off a mediocre shot.
But it makes me so happy to know that photography is now something that has stopped being an albatross and she can really enjoy it. And even if she decides in the future that she really doesn't care for this medium, well, at least it will be because she didn't want it, not because photography rejected her.
Photography is not for everyone, and I understand that, but your camera should never be the thing that stops you from doing the photography you want to do.
And Jane, if you are reading this, I hope you are still having fun with your camera. I would love to see your latest accomplishments!
---