Iconic NY (P2)
Saturday, December 09, 2023 ( 01:30pm - 04:30pm )
Please fill out the form below. Please note that for your security, we have separated our reservation and payment system. You may have to enter some of your personal information twice.
Iconic NYC Photo Safari (P2) - Join us on this fast paced Photo Safari to explore some of New York City's most iconic buildings. Photograph Times Square, the Chrysler building, the New York Pulic Library, Grand Central Terminal and the New York Public Library*. We'll show you the best vantage points to photograph these landmark buildings as you hone your photography skills. On this architectural photo tour you'll learn how to work with lines and angles to bring these buildings to life, as well as how to photograph architectural interiors and have a better understanding of white balance. In the end you'll take home iconic pictures of New York City that you'll be proud to share. Note that Iconic NYC safaris scheduled in the afternoon take advantage of the sky's changing colors during the fading light of dusk, and conclude as the city lights come alive. (sunset times available here: NYC sunset timetable) This photography workshop is appropriate for all levels of photographic experience and is a great companion to Iconic NY P1 which is not required for this event. (Limit 8 participants per safari; please no unregistered attendees)

+++ This safari covers a lot of ground, so put on your sneakers and be ready to move! +++
Meeting point:
Midtown Manhattan (see confirmation)
Time:
3 Hours
Fee:
$125 (per participant)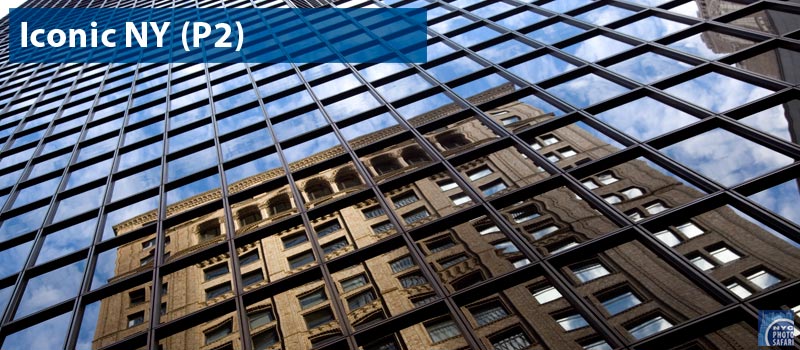 *NYCPS does not claim, express or imply sponsorship/endorsement by or affiliated with the NYPL, Chrysler Building or Grand Central Terminal; all images used are for reference only.