New York City Photo Safaris workshops are led by LOCAL professional photographers with a wide array of photo industry experience who know NYC best. We're first and foremost photographers; we've spent our careers pursuing beautiful photography. It goes without saying that we are passionate about it. The question is why and what are we passionate about? Perhaps the photo equipment? Photo gadgets are cool, but there's more to it. We want to share great photography and our vision of New York City. The opportunity to teach photography via a photo tour is an opportunity to share our view of the world and to help all photographers improve their digital photography skills. Our motto is: Turning Picture Takers Into Image Makers. Join us for a New York City Photo Tour and let us help you!
Meet our Photo Pros: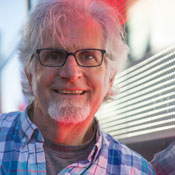 Bruce (brucekatzphoto.com/) brings a finely honed sense of composition, a natural lighting style, and a wonderful sense of humor and ease to all his photographic assignments. Working regularly for a diverse clientele, his work has appeared in Architectural Digest, New York Magazine, as well as for top hospitality and design firms throughout the country. Bruce teaches at the International Center of Photography in New York, and has served on the Board of Directors of ASMP NYC.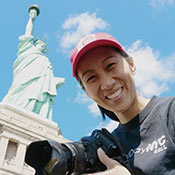 Zim (zimphotography.com) has been shooting professionally since 1990 and has been widely published with clients including: Arizona Highways Magazine, Volkswagen of America, The Times of London, Neiman Marcus. She received formal photography training with her Bachelors of Fine Art from the prestigious Art Center College of Design in Pasadena, Ca. Zim has photographic experience in 54 countries on 6 continents and is well versed in dealing with less than perfect photographic conditions. Traveling in foreign and exotic locations where bare necessities present a problem has provided invaluable experience in determination and creativity to create great photos. Aside from her professional experience as a photographer, she has also taught photography at the college level (Washtenaw Community College, Montcalm Community College) to both career bond and continuing education students. She has also started boundlessphotosafari.com where she is now taking participants on 2 week long photography excursions to exotic places like Vietnam and Morocco.
sskisveren.com
deneme bonusu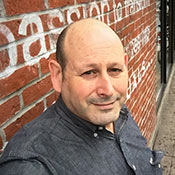 Mark (markweissphotography.com) began honing his craft by attending Santa Monica College in Los Angeles and apprenticing for photographers he respected. He moved to New York in 1986 to open his studio in the center of the advertising and editorial worlds. His strong graphic sensibility and use of shadows brings
beauty to even the most mundane objects. Mark's client list includes: Jameson Irish Whiskey, H Stern, GMC, Hewlett Packard, Insinkerator, Tumi, Panasonic; plus magazines such as ID, More, Seed, Inc, Money, GQ and This Old House.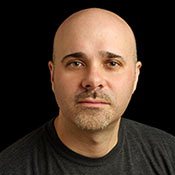 Frank (frankrocco.com), another New York City native, has been shooting professionally for over fifteen years. Specializing in fashion and beauty, Frank has also had extensive experience in portrait and dance photography. He is very involved with the NYC photography community since his days as an apprentice and is the outgoing President of the New York Chapter of The American Society of Media Photographers (ASMP). He now heads to a position on the National Board of Directors for ASMP.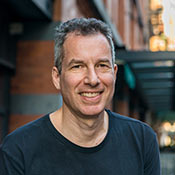 Rob (raripps.com) is a NYC native who has been photographing commercially for over 25 years. He has a Bachelor's of Art from the nationally recognized RIT (Rochester Institute Of Technology) in photography. He has served on both the New York and National boards of APA (American Photographic Artists), where he served as national Vice President, as well as the New York chapter board of ASMP (American Society of Media Photographers). He has won awards from both the PDN Photo/Design Awards, and the PDN/Nikon Self Promotion Awards. His clients have included Adobe, Air Canada, American Express, British Airways, Estée Lauder, Hewlett Packard, Kodak, Newsweek, and Takashamaya, among others. For his recent book, "SHE'S OUT THERE! The Next Generation of Presidential Candidates", he traveled to 20 states, photographing 35 woman and girls between the ages of 5 and 35. When not on assignment, Robert loves photographing urban trees and garbage- go figure.
David (davidlawrencephotography.com) is a local NYC photographer with over 17 years of professional photography experience. David comes from a family tradition of professional image-making as both his father and great uncle were photographers. David studied photography at both Parsons School of Design (NYC) and School of Visual Arts (NYC). Recently, he taught photography at New York University and during his tenure was consistently the top rated instructor in his department, during his tenure. David's recent client list included Harper's Bazaar, Esquire, Instyle, Essence, People, Forbes, NBC, Amazon/MyHabit, , Domino, Kohler, Tucker, One Fine Stay, L'Oreal, John Frieda, Ann Taylor, Nike and Starter Athletic.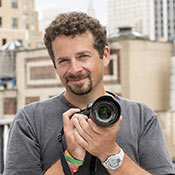 Tony (tonygale.com) is an award winning, NYC local photographer. At 21 he moved to Seattle to pursue photography and in fall of 2000 moved to NYC, the center of the world. Tony has been featured in All the Photographers, Jasmine Defoore's blog, the Agency Access Lab, and the Photoshelter Blog among others. Tony teaches photographic lighting at Parsons the New School for Design in NYC, he has also taught at SVA in NYC, judged photo contests, and has traveled the country leading workshops for American Photographic Artists. Tony has been a member of APA since 2006 and is currently serving as Chair of the Board for APA NY.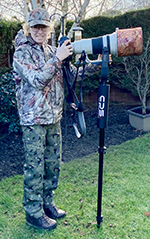 Alison (alisonpretiousphotography.co.uk) - based in London, England, Alison is the newest member of the NYCPS team. She joins the team as our Photo Research Maven (aka intern and general go to gal). Alison has been doing photography since 2008. Alison is a member in good standing of the prestigious Royal Photographic Society. In her capacity as Photo Research Maven, she is tasked with fact checking dubious photography tips, finding anything new and interesting about photography that we all need to read, making blog suggestions and answering all photography questions. So if you have a question about photography or need some advice, send her an email: click here. She will be happy to answer your email or post the answer in a blog post.