World Trade Center Photo Safari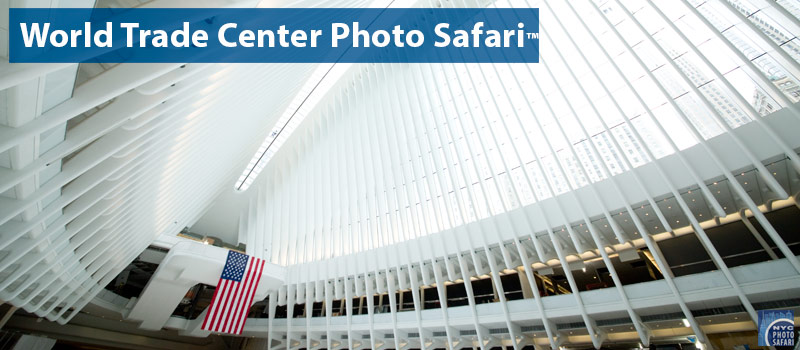 World Trade Center Photo Safari** World Trade Center Photo Safari: Discover the magnificence of Lower Manhattan's newest landmarks while honing your architectural photography skills. The new World Trade Center is nearly complete and this safari is designed to remember the past while celebrating the future. This photo tour will explore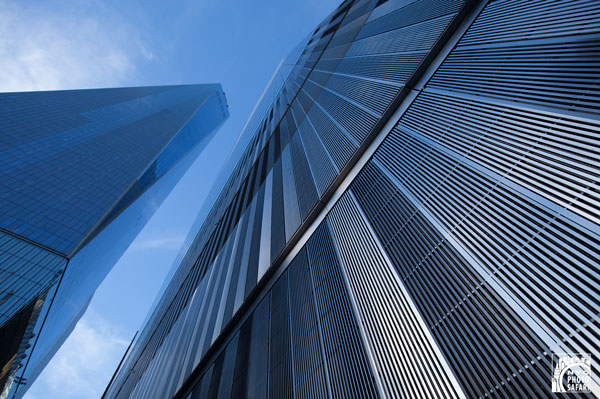 the new Freedom Tower, the 9/11 Memorial, the Oculus and much more. You will learn both interior and exterior architectural photography and how to best capture the buildings' grandeur as well as their simplicity.
Composition is everything and this session will push you to understand lines and balance while capturing these amazing buildings. You'll learn how to employ strong composition to engage the viewer and give them a sense of space as well as learn how to anticipate lighting conditions and scene management as it relates to architecture. Learn how to take advantage of reflections and the play of light on different surfaces. We will also explore the use of over exposure to help create an ethereal feel. (Limit 8 participants per safari; please no unregistered attendees)

Meeting point:
WTC
Time:
2.5 Hours (per safari)
Fee:
$100 (per safari)
*To begin
registration
click on a link below; to view more dates choose an option at the bottom of page.*
Sunday, August 19, 2018 from 01:30pm to 04:00pm - ( World Trade Center)

SOLD OUT!
Sunday, August 26, 2018 from 01:30pm to 04:00pm - ( World Trade Center)

Sunday, September 02, 2018 from 01:30pm to 04:00pm - ( World Trade Center)

Sunday, September 09, 2018 from 01:30pm to 04:00pm - ( World Trade Center)

Sunday, September 16, 2018 from 01:30pm to 04:00pm - ( World Trade Center)

Sunday, September 23, 2018 from 01:30pm to 04:00pm - ( World Trade Center)

Sunday, September 30, 2018 from 01:30pm to 04:00pm - ( World Trade Center)

Sunday, May 05, 2019 from 01:30pm to 04:00pm - ( World Trade Center)

Sunday, May 12, 2019 from 01:30pm to 04:00pm - ( World Trade Center)

Sunday, May 19, 2019 from 01:30pm to 04:00pm - ( World Trade Center)